February 7, 2017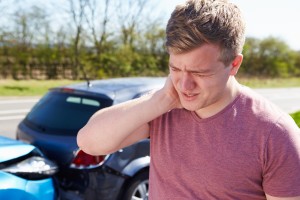 If you're dealing with the painful consequences of a car wreck injury in Dallas, then chiropractor Dr. Zinovy Chukhman will likely recommend diversified technique for treatment. This is the most frequently used chiropractic method and when Dr. Z talks about adjustments, he is usually referring to the diversified technique. Read on to learn more about this treatment and how you can be helped.
What is Diversified Technique?
Diversified technique involves manually manipulating and adjusting the spinal column, legs or arms. A table or block may be used as well, but there are no tools or devices—only Dr. Z's hands. Gentle but intense pressure, also called low amplitude thrust, is placed on a specific area of the spine or joints in the arms or legs. This restores ideal positioning in order to allow for complete movement without pain.
Diversified technique combines the best techniques from other methods of manipulation and is an effective treatment for a patient of any age or medical health history.
What Happens During Diversified Technique?
The adjustment performed during diversified technique is done quickly and only involves a small thrust movement on a specific joint. There is usually a popping sound, which indicates that the spine or joints are back in proper alignment. The popping or clicking sound happens as a result of the release of trapped gas or air. Decreased pressure in the joint creates a gas bubble; with the adjustment, the bubble is released and the joint makes an audible clicking or popping sound. The sound is natural and should not alarm you in any way.
Benefits of Diversified Technique
Diversified technique is one of many chiropractic treatments that can often be selected as an alternative to surgery. In addition, this method can help to effectively manage pain, particularly if the pain is the result of a car wreck injury.
In addition to diversified technique, Dr. Z may recommend some other treatment options. These may include:
Rehabilitation
Spinal decompression
Other forms of chiropractic adjustment
Pain relieving chiropractic treatment
Dr. Z and his staff will continue to work with you until you are free of pain and able to once again resume your regular daily activities.
Contact Our Office Today
For car wreck treatment in Dallas, call Dr. Z at Align Right Injury & Rehab in Richardson. We treat patients from the surrounding area of Dallas, Plano, Garland, McKinney and Allen, TX, too.
No Comments »
No comments yet.
RSS feed for comments on this post.
Leave a comment