Car Accident Doctor – Dallas, TX
Heal More Quickly and Completely with Chiropractic Care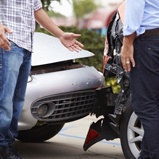 Every year in Dallas County, there are thousands of car accidents. If you've recently experienced a crash, you likely have a few questions like:
Who covers the damage to my vehicle?
How am I going to get to work tomorrow?
What do I do about this pain in my neck and back?
Dr. Zinovy Chukhman, or Dr. Z as he's called by his patients, offers complete chiropractic care for patients with pain or injuries following an auto accident. It is our goal to make this process as easy and pain-free as possible. We relieve pain, restore full range of comfortable body movement, and help with auto insurance claims and legal counsel. Even if you are at fault in the accident, your personal injury coverage should cover the full cost of treatment with our office. Our knowledgeable team has experience working with auto insurance providers as well as processing and filing traditional medical insurance claims.
Common Car Accident Injuries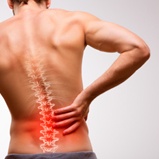 Depending on the kind of accident you were involved in—a rear-end collision, a head-on accident or a side impact crash—you may be dealing with any number of injuries. Some of the more common car accident injuries are:
Whiplash. This injury happens when the car you're in stops abruptly, forcefully throwing your head forward and then back.
Learn More
Back and neck pain. The force of a car accident can seriously damage your neck or back. Both disc injuries and facet joint injuries may result, and both are painful.
Learn More
A headache can develop at anytime after an accident and requires immediate medical attention, because it may be a sign of concussion.
Joint Pain. All of your joints—ankles, knees, hips, wrists, elbows and shoulders—are vulnerable to injury during a car accident.
Chiropractic Care After an Accident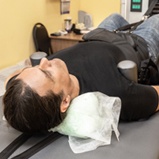 Because you want to feel better as soon as possible after a car accident, Dr. Z. recommends early care and treatment. The sooner you are evaluated, the sooner he can put a treatment plan together to help you recover.
Even if your accident was only a minor fender-bender, pain from previously unnoticed injuries can show up a few days or possibly weeks later. So see a North Dallas chiropractor soon after an accident in order to avoid later developing pain.
Therapies Our Chiropractor Uses
Dr. Z. may recommend a number of different modalities of treatment to address your pain. These include:
Spinal Decompression Therapy. If you're experiencing pain due to a disc injury, then spinal decompression may be used. This treatment gently pulls the vertebra apart in order to create negative pressure inside the disc that promotes healing.
Chiropractic Adjustment. This therapy is used to improve spinal motion and improve your body's physical function. Proper alignment of the spine is important when you are healing from a car accident.
rehabilitation. Muscle injury may occur because of an accident. rehabilitation combines low-impact aerobic exercise with stretching and gentle weight lifting to build strength and tone to injured muscles.
Massage Therapy. A massage can help relieve pain and muscle stiffness. Areas of discomfort are targeted during massage therapy in order to improve circulation and reduce swelling and inflammation that may contribute to pain and discomfort.
Working with Personal Injury Attorneys
We know how stressful dealing with personal injury insurance claims can be, especially if you need to obtain legal counsel to collect payment for your claim. Dr. Z and the AlignRight Injury & Rehab team have years of experience working with auto accident and personal injury attorneys in Dallas. We will partner with your attorney to ensure all the proper documentation is provided, so you'll have no problems collecting payment from the insurance company. Dr. Z is able to clearly show the connection between auto accidents and injuries, so there's no question that treatment was necessary following your accident.
Because we're familiar with the legal claims process, we'll make your attorney's work simpler. As a courtesy to our patients, we're more than happy to accept a Letter of Protection (LOP) from your attorney in lieu of payment at the time of service. An LOP is an agreement that once your attorney recovers compensation, we will receive payment for your medical bills.
At AlignRight Injury & Rehab in Richardson, we are easily accessible for patients from Dallas, Plano, and all of the DFW Metroplex. We provide a number of treatment options for patients following car accidents including chiropractic adjustment, rehabilitation and rehabilitation in our onsite rehab clinic, spinal decompressions, and a full range of pain relieving chiropractic treatments. Whether you've got an existing chiropractic concern or you've recently been in an auto accident, Dr. Z can diagnose and treat back injuries, whiplash and other neck injuries, shoulder, elbow, hand, wrist, hip, knee, ankle injuries, and relieve pain anywhere on your body.