Whiplash Treatment
Whiplash is one of the most common injuries that result from a car accident. Whether you are rear-ended or are in a frontal collision, the force can damage muscles and ligaments in your neck.
How Does Whiplash Happen?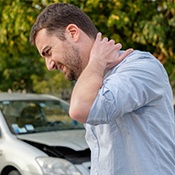 There's a bit of physics involved in understanding how whiplash happens. Your body moves in the same direction and just as fast as the vehicle you're driving. When you're in an accident and the car stops abruptly, your body actually continues moving forward at the same rate of speed. This motion forcefully throws your head forward and then back, causing whiplash.
What Are the Symptoms of Whiplash?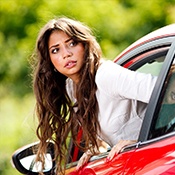 Some people feel the symptoms of whiplash right after an accident, while others may not experience any consequences for several days. In addition, symptoms may go away quickly or they may linger and become a chronic condition.
Symptoms include:
Mild to severe neck pain
Neck stiffness or decreased range of motion
Headaches
Instability in the neck
Shoulder and upper back pain
Dizziness
Weakness, tingling or numbness down the arms
How is Whiplash Diagnosed?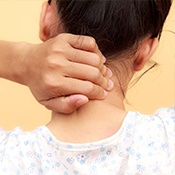 Dallas chiropractor will meet with you to discuss what happened during the accident and the symptoms you've been feeling since. He will ask important questions such as:
When did the symptoms start?
Can you describe the pain?
Where and how much does it hurt?
Is the pain constant or does it come and go?
Are you having any tingling or weakness down your arms?
Then, Dr. Z. will carefully and gently examine your neck, shoulders and back. He will observe your neck and posture to see if there is a misalignment or other type of abnormality and he will feel for tenderness or tightness. Your range of motion will also be tested, as well as your reflexes, muscle strength and ability to feel sensation.
What is the Treatment for Whiplash?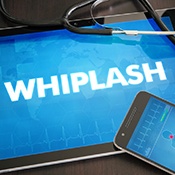 For the first few days after your car accident, rest is very important. Your neck needs time to heal, so avoid movements that might aggravate the injury. Staying active is important to physical and emotional healing, but don't over exert yourself.
Ice and heat therapy can also be helpful. Ice reduces pain and swelling for 24 to 48 hours after injury, then heat may be applied if this is comforting.
Dr. Z, your chiropractor in Dallas, may also recommend a course of chiropractic adjustments, physical therapy or exercises. Each treatment plan is individualized so yours will depend on the specifics of your whiplash injury.