December 12, 2016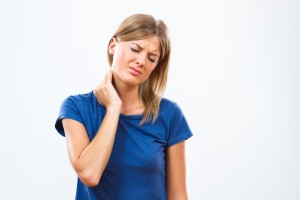 There are so many things to take care of after you or a loved one has been involved in an auto accident. The car may need repair, and that means you may have to deal with auto insurance—yours and possibly someone else's, too. But nothing should receive better care than you. Dr. Zinovy Chukhman at AlignRight Injury & Rehab provides auto accident treatment in North Dallas, so you can recover and get back to life pain free.
After an Auto Accident
One of the most common types of auto accidents is a rear-end collision. Unfortunately, this accident has become more frequent because of texting and driving. (Please don't!) The resulting injury is called whiplash. This type of injury happens when your head is suddenly and forcefully thrown backward, forward or to the side. Whiplash can destabilize your spine and lead to severe pain. Other symptoms of whiplash include:
Neck pain and stiffness
Headaches and dizziness
Shoulder and arm pain
Lower back pain
Reduced range of motion in your neck
Blurry vision
When Should I Get Treatment After an Auto Accident?
If you are experiencing any of these symptoms, then seek treatment immediately from North Dallas chiropractor Dr. Z. Deciding to "wait and see" if the pain subsides or goes away, can lead to long-term discomfort. Moreover, the full physical effects of a car crash may not be felt right away. Days, weeks or even months may pass before major symptoms appear. For this reason, auto accident treatment in North Dallas from chiropractor Dr. Z is critical to restoring and maintaining the health of your neck and spine.
The Physical Consequences of Whiplash
Any body part that is accidently forced beyond its normal limits can cause painful stretched ligaments or even tears. The delicate ligaments that support your head and neck are particularly susceptible to this kind of injury during whiplash. As a chiropractor, Dr. Z specializes in caring for bones, muscles, the nervous system and connective tissue. With his chiropractic treatment, correct alignment of your neck and spine is restored. Thus, these critical body parts are able to function properly so all systems of the body can operate well.
For Auto Accident Treatment in North Dallas, Contact Dr. Z
If you've recently been in an auto accident—even a minor one that caused no damage to your car—you may have sustained a neck or spine injury as a result of whiplash. With chiropractic treatment, as well as nutrition and lifestyle advice, Dr. Z. can help you avoid pain now or in the future. Call our office today!
No Comments »
No comments yet.
RSS feed for comments on this post.
Leave a comment