December 1, 2016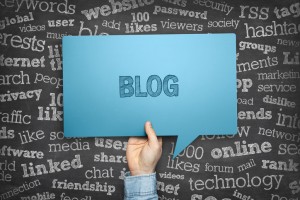 Welcome to our blog! We hope you'll visit this blog regularly for the latest information about chiropractic care, as well as news from our practice, AlignRight Chiropractic. Dr. Zinovy Chukhman—or Dr. Z as patients call him—is a skilled and compassionate practitioner. Your care and comfort are our #1 priority. We look forward to greeting you in the office. In the meantime, please read on to learn more about Dallas chiropractor Dr. Z and his practice.
Hello, Dr. Z!
Dr. Z is certified by the National Board of Chiropractic Examiners (NCBE) to provide a range of rehabilitation techniques. At his office in nearby Richardson, he offers a variety of chiropractic methods including:
Diversified
Thompson
Flexion-Distraction
Gonstead
Graston
Dr. Z graduated from Parker College of Chiropractic here in Dallas, Texas. Since establishing his practice, Dr. Z has completed additional training and advanced continuing education in order to stay abreast of the latest adjustment techniques and rehabilitation methods. Dr. Z is well versed in all areas of neuromusculoskeletal treatment, but he is particularly adept at helping people who are in pain as a result of accident or injury.
Services from Dallas Chiropractor Dr. Z
At AlignRight Injury & Rehab in Richardson, Dr. Z offers several services that complement one another in order to help patients feel better, be pain free and get back to daily living. Our services include:
Pain Management to relieve your discomfort and help your body heal naturally.
Chiropractic Care to treat pain, disorder, imbalance of the musculoskeletal and nervous systems, and improve overall health.
Rehabilitation is an adjunct tool to help patients in pain as a result of injury or accident.
Massage Therapy improves circulation and reduces swelling and inflammation, thereby helping to manage discomfort and pain.
Nutrition and Lifestyle Counseling help patients eat right and perform exercise routines at home to help them recover from injury or accident.
Whether you are having pain as a result of an auto or workplace accident, or a sports injury, proper care is imperative. Otherwise, the consequences can mean years if not a lifetime of pain and discomfort. And when it comes to the pain of dealing with insurance and legal issues, we can help with that, as well. We have experience working with medical and auto insurance companies so we can advocate on your behalf. Dr. Z can also work with your personal injury lawyer and provide appropriate paperwork to support your case.
Call Your Chiropractor in Dallas Today
If you would like more information about chiropractic, or to schedule a consultation with Dr. Z, contact AlignRight Injury & Rehab.
No Comments »
No comments yet.
RSS feed for comments on this post.
Leave a comment