September 26, 2023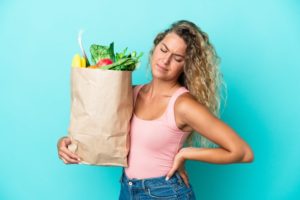 When you slipped bringing the groceries into the house, you thought you could tough out the pain and handle recovery on your own. But you shouldn't! Personal injuries can get worse unless they are handled properly. Where should you turn? One of your rehabilitation providers should be your chiropractor.
While other specialists may be needed on your road to recovery, your chiropractor offers benefits that you won't find with a physician elsewhere. To learn three reasons why you should meet with a chiropractor after a personal injury, keep reading!
Chiropractic Care Isn't Invasive.
In some cases, surgery is unavoidable, but it should be considered more of a last resort than a regular recommendation. Give your chiropractor a chance to look at your injury to determine if less invasive care could help you recover without having to go under the knife. Spinal and joint adjustments may take pressure off certain soft tissues and nerves, alleviating your pain and helping your body return to health.
Chiropractic Care Takes Advantage of Your Body's Natural Healing Processes.
The human body is a complex system, but it generally wants to heal itself—it sometimes just needs a gentle little push in the right direction. Chiropractic treatment often provides that. For your injury, easing the body back into its proper alignment takes force off nerves and allows your body to resume its natural process to heal. Often, treatment stretches over several chiropractic appointments, but the result of this approach tends to be much more effective and longer lasting.
Chiropractic Care Can Reduce Your Need for Medication.
Unfortunately, some medical physicians are all too happy to prescribe pain medications, but these only mask the problem, and some are quite addictive. In fact, you should be careful about which pain medications you're prescribed and how long you're on them.
Chiropractic care can relieve your pain without having to use strong medicines that could make you dependent on them. In the case of a slipped disk, your chiropractor can reposition your spinal alignment, removing the source of your discomfort. It may take a few appointments to completely correct your body back to the way it should be, but this treatment can keep your time on medications to a minimum.
Ultimately, don't try to manage your injury by yourself. There are professionals who can make the process easier and faster. Getting back to normal may take some time, but chiropractic care should be part of your recovery.
About the Author
Dr. Zinovy Chukhman has more than 20 years of experience treating injuries and rehabilitation. Certified by the National Board of Chiropractic Examiners, he has also studied many protocols, including Gonstead, flexion-distraction, Thompson, and Graston techniques. If you need to schedule an appointment after a personal injury, please call AlignRight Injury & Rehab at 972-907-2800 or contact us online, and we'll get back to you with available times.
Comments Off

on Personal Injury? 3 Reasons You Should See a Chiropractor
No Comments
No comments yet.
RSS feed for comments on this post.
Sorry, the comment form is closed at this time.