July 24, 2023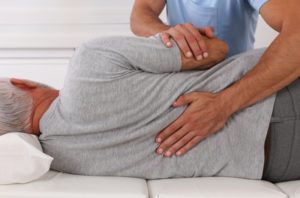 When you fall off the ladder doing yard work, you are slow to get up. You quickly realize that nothing is broken or bleeding, but you know you're not 100 percent. You are thinking about calling a chiropractor, but is it too soon to contact them? Could getting a head start be a good thing? Do you have to be in pain to start treatment? Read on to get the answers to these questions!
How Soon After an Injury Should You See a Chiropractor?
If you broke a bone or suffered from a laceration or concussion, you would go directly to the emergency room for treatment. Although other injuries are less obvious to the naked eye, they also need to be addressed as soon as possible. For instance, if you have a bulging or slipped disc after a car accident, you may not be able to move around without experiencing pain in your back. Therefore, you should see a chiropractor as soon as possible after injury.
Why Is Early Treatment Important?
As with other injuries, the sooner you seek treatment, the sooner you can recover from them. If you put off seeing a chiropractor, your body could not only feel significantly more pain, but it could cause your body to adopt unhealthy habits, like bad posture. There's no need to make a hard, uncomfortable situation even worse, which is why you need to start getting treated immediately after an injury.
Keep in mind that you likely won't be completely healed in just one visit. Like any other hurting body part needs time, patience, and rehabilitation, healing from your injury will require multiple chiropractic visits. However, pain relief can start with the first appointment and continue to get better over time.
Should I Schedule a Chiropractic Appointment Even If I'm Not in Pain?
Sometimes, spinal or other injuries don't immediately manifest themselves through pain. They can take a few hours or even several days to come out in full force. As a result, it is a smart choice to schedule an appointment with a chiropractor even if you don't initially feel discomfort following an injury or accident. By the time you arrive for your visit, you could be in unbearable pain!
In the end, your chiropractor is a resource you should take advantage of when you get hurt. In some cases, they may take walk-in patients to get the treatment process started and be proactive against pain. Don't wait to seek professional help—meet with your chiropractor immediately after an injury so you can get back to living your life!
About the Author
Dr. Zinovy Chukhman prefers to be called Dr. Z by his patients. When it comes to rehabilitation, he is proficient in many chiropractic techniques, including the Gonstead, Thompson, flexion-distraction, and other methods of treatment. In fact, he is certified by the National Board of Chiropractic Examiners in all four levels. Have you suffered an injury? You can make an appointment with Dr. Z at AlignRight Injury & Rehab near Dallas by contacting us online or by calling the office at 972-907-2800.
Comments Off

on Too Soon? When You Should See a Chiropractor After an Injury
No Comments
No comments yet.
RSS feed for comments on this post.
Sorry, the comment form is closed at this time.