June 23, 2023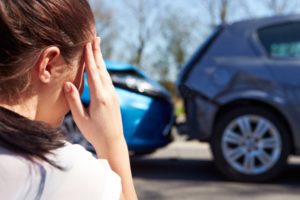 It happened in a split second but has stressful and painful effects that stick around for a while. Your car accident seemed to come out of nowhere, but now you're dealing with the aftermath. In addition to working with insurance companies to repair the damage to your vehicle, you start to feel pain in your neck and upper back. In this situation, you need to see a chiropractor so you can enjoy these key benefits as you recover from the accident.
Less Pain
For many, the main motivation for seeking chiropractic treatment is to get rid of pain following a car accident. Whether it's neck pain, upper or lower back pain, headaches, strained ligaments or muscles, or another issue, the nerves send a strong, painful signal to your brain that something is wrong and needs to be corrected as soon as possible.
A chiropractor is a specialist in the nervous system, specifically the spine, and can take pressure off hurting nerves, addressing both the cause of the problem itself as well as the symptom. In other words, your chiropractor can serve as your best resource for lasting relief from pain!
Reduction of Internal Inflammation
After your body is injured, inflammation can stand in the way of healing. Although applying ice packs to the area can reduce this swelling reaction, chiropractic care is much more efficient. The adjustments and therapies your chiropractor provides cause your body to release anti-inflammatory chemicals, which naturally keep swelling to a minimum, allowing the area to heal faster.
Better Mobility and Flexibility
Once pain and inflammation are taken care of, you'll likely find it much easier to move around again. In some cases, doing specific stretches or exercises can help further rehabilitate injured areas of the body. A chiropractor is specially trained and qualified to teach you how to regain range of motion and strength. From these stretches and exercises, you can return to your normal level of activity with less stiffness and more confidence.
Less Need for Medications
Opioid and other substance addictions are becoming rampant throughout the country. As a result, it's understandable if you feel hesitant to take pain medication. Fortunately, through chiropractic care, pain can be relieved naturally without heavy use of potentially addictive medicine. Rather than just masking the symptom, your chiropractor takes advantage of your body's own systems and processes to heal, eliminating or at least reducing the need for powerful medications.
Although the aftermath of a car accident can be hectic and stressful, you shouldn't have to wonder where you can turn to heal physically. Your chiropractor is available to treat your injuries and help you recover more quickly.
About the Author
Dr. Zinovy Chukhman is a chiropractor with more than 20 years of experience in rehabilitation. He is certified in all four parts with the National Board of Chiropractic Examiners. In addition to chronic pain, he can treat sports injuries and car accident injuries through many different techniques, including Gonstead, flexion-distraction, and much more. Have you been in a car accident in Dallas and need help with back pain? Contact our office online or call us at 972-907-2800 for an appointment right away!
Comments Off

on 4 Key Benefits to Seeing a Chiropractor After a Car Accident
No Comments
No comments yet.
RSS feed for comments on this post.
Sorry, the comment form is closed at this time.