August 27, 2021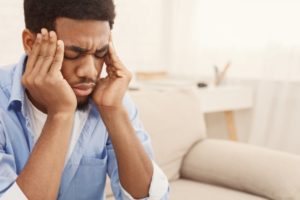 You feel just fine. The other driver, the police, and the tow truck drivers ask you whether you're injured after a car accident, but you have no broken bones and aren't bleeding. You're not hurt and don't need medical attention, or so you think. Once the adrenaline has worn off a few hours later, however, you start to feel the effects of the trauma. Here are some of the kinds of injuries you should keep and eye out for following a car accident and what you should do in these situations.
Neck and Shoulder Pain
When you think of car accident injuries, you likely think of a common problem called whiplash, manifesting as neck and shoulder pain. This occurs when the neck muscles are overextended outside their usual range of motion, which often happens in rear-end accidents. However, you may not feel the neck pain or stiffness until hours or even days after the fact.
Another possible source of neck and shoulder pain after a car accident is a spinal injury, which could have lasting effects. Whether you're experiencing whiplash or something more serious, you should seek treatment right away to minimize your discomfort and correct the underlying issue.
Headaches
Related to neck and should pain, headaches commonly follow car accidents. Oftentimes, headaches hit hours or days afterward. It may be the result of a neck injury, as these muscles stabilize and are attached to the head, or a brain injury like a concussion. Especially if the pain becomes severe or localized, it's important to be properly diagnosed and treated as soon as possible. However, even minor headaches may be resolved or reduced through chiropractic care.
Low Back Pain
Don't be surprised if you have back pain after a car accident. In basically any type of accident, your back could become strained, resulting in herniated discs or damage to the vertebrae, ligaments, or muscles. Without treatment, this back pain can last much longer and even cause further damage, which is why you shouldn't put off seeing a chiropractor.
Tingling or Numbness
At first, numbness or tingling may seem like merely a small annoyance, but it could point to something more serious. When you lose feeling in your hands, arms, or leg, it most often is a result of a pinched nerve in the spine or a herniated disc. Unfortunately, this type of injury does not heal very well without professional intervention and typically gets worse with time.
Basically, pay attention to your body for a few days after a car accident. If you're not feeling 100 percent, you could be suffering from a delayed injury. It's worth getting the treatment you need to overcome pain and limited function so that you can move on with your life.
About the Author
Dr. Zinovy Chukhman or Dr. Z for short, has been practicing chiropractic for more than a decade. He is certified by the National Board of Chiropractic Examiners and has undergone advanced training in Diversified, Thompson, Gonstead, and other treatment protocols. If you have been in a car accident and need treatment, you can schedule an appointment with Dr. Z at AlignRight Injury & Rehab through his website or by calling 972-907-2800.
Comments Off

on Wait for It: 4 Delayed Injuries After a Car Accident
No Comments
No comments yet.
RSS feed for comments on this post.
Sorry, the comment form is closed at this time.