August 28, 2020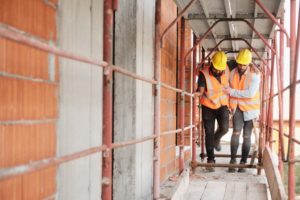 Did you know that a worker gets hurt on the job about every seven seconds? That's approximately 4.6 million injured workers a year in the United States! In 2017, there were 104 million lost production days of work because of workplace injuries. When you experience an accident at work that leaves you unable to come in, don't want a long, drawn out recovery period—you want to get back on your feet and working again! Whether you have back, neck, or shoulder pain; carpal tunnel; or headaches as a result of your injury, your chiropractor can help you overcome your workplace injury in Dallas and feel better. In this post, you'll learn four reasons you should visit this professional for treatment.
Help the Body Heal Naturally
Unlike invasive medical treatments, chiropractic care seeks to repair the body by realigning the supporting musculoskeletal structure. Once reset, the body can help heal more effectively on its own. In some cases, surgery may be avoided altogether when an injury is treated with a chiropractor in Dallas.
Establish the Cause of Your Injuries
Even if you aren't feeling pain directly after a workplace injury, you should still see a qualified, highly trained chiropractor to evaluate your injury. Sometimes symptoms don't manifest until much later, at which point it becomes much harder to prove that the injury was the result of a workplace accident. As a result, you could face not only having to deal with a painful injury but also fighting for workplace compensation. Immediately following an accident at work, talk to professional who can diagnose your injuries early on so that you can have fewer headaches later.
Save Money on Treatment
If you've ever had an overnight stay at a hospital, you've probably seen the outrageously expensive bill that follows. Unfortunately, insurance only pays for so much, leaving your employer to pay the rest of the cost. You may be able to avoid a long, bill by turning to a chiropractor instead of a hospital—if your injuries do not require emergency care, that is.
Return to Work Sooner
Although it may take some time to recover from your injury, you probably just want to get back to normal as soon as possible. Surgeries and more invasive treatments take quite a while to heal, keeping you from returning to work. On the other hand, chiropractic treatment alleviates pain quickly and often shortens the healing process, allowing you to resume normal life again.
Your workplace injury doesn't have to interfere with your life for long—if you get the right help immediately after it occurs. Chiropractic care is natural and cost effective, and what's more, it works! Basically, you have no reason not to call your chiropractor after an injury, so be sure to reach out to them if you ever experience one.
About the Author
Dr. Zinovy Chukhman, who prefers to be called Dr. Z, He is certified by the National Board of Chiropractic Examiners (NCBE) to provide full rehabilitation. Trained in many chiropractic methods of treatment, including Graston and Gonstead, he excels in treating patients who have injuries from workplace or automobile accidents. If you would like to schedule an appointment with Dr. Z, you can contact him at AlignRight Injury & Rehab by clicking here.
Comments Off

on 4 Reasons to Visit a Chiropractor After a Workplace Injury
No Comments
No comments yet.
RSS feed for comments on this post.
Sorry, the comment form is closed at this time.