June 28, 2020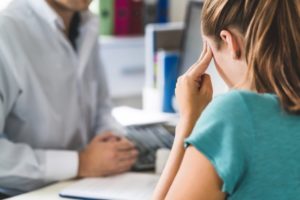 You've been hurt in an accident. You haven't sustained any broken bones, but the crash has left you with aches and pains you didn't have before. In order to heal as efficiently as possible, there's certain information you need to know, and you can get that information from your Dallas chiropractor. Here are some questions you should ask after a car wreck and why these questions are important for your healing.
What Are My Injuries and What Caused Them?
Although the answer to this question may seem obvious at first, your chiropractor can tell you a lot about your injuries after they've learned the whole story. That's why you need to describe what happened as clearly as you can remember. Then, they can provide a more accurate idea of the extent of your injuries. In many cases, this information also helps them know where to look for injuries that haven't manifested yet.
How Will My Injuries Affect My Life?
The human body is a complex and consists of several different systems that impact each other. Given time, an injury can affect the rest of your body. Even if you're not in pain right now, it doesn't mean that you won't be later on. Ask your doctor about common symptoms or effects from the type of injuries you've sustained. Knowing what to expect can reduce your shock when or if those symptoms come up. Plus, you'll be ready to handle the situation using the best treatment techniques possible.
When Can I Go Back to Work?
Perhaps you think you're well enough to jump right back into working. After all, you've got bills to pay! Although that hardworking ethic is admirable, the injuries you receive during an accident can prevent you from being able to do your job safely. In fact, in some cases, working while you're injured can exacerbate the problem and create more issues in the long term. Following an accident, ask your doctor if you're cleared to return to work or if you need a leave of absence.
What Is Your Prognosis?
It is impossible to foresee exactly what will happen; however, based on your doctor's examination, they can provide you with an estimated timeline for when you can feel "normal" again. In some cases, you may be dealing with the results of your accident for years afterward, and having a realistic prognosis can help you prepare for the journey back to wellness.
Your chiropractor is there to help your body heal itself after back pain in Dallas. They have a wealth of knowledge and experience at your disposal, which is why you should tap into their expertise through these and other questions. That way, you can feel confident about keeping your recovery on track.
About the Author
Dr. Zinovy Chukhman, or Dr. Z, has been practicing in Richardson for many years. At his practice, AlignRight Injury & Rehab, he treats patients who have suffered injuries in car accidents with Diversified, Thompson, flexion-distraction, Gonstead, and Graston techniques, depending on the patient's unique needs. To schedule an appointment with Dr. Z, you can contact AlignRight Injury & Rehab by clicking here.
Comments Off

on 4 Questions to Ask Your Dallas Chiropractor After an Accident
No Comments
No comments yet.
RSS feed for comments on this post.
Sorry, the comment form is closed at this time.