February 12, 2020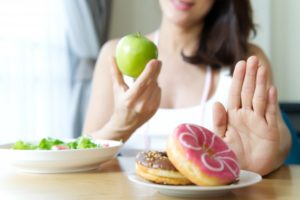 So far in 2020, you've basically stayed on track with your New Year's resolution to be healthier. You've changed some of your eating habits, and you regularly work out at the gym. But then, one day as you lift weights, you feel your back go out with sharp pain. When you visit your chiropractor in Dallas, you find out that you have a herniated disc, which will likely take a few weeks to heal.
Although you won't be hitting the gym for a while because of your injury, it doesn't mean that you can't work toward your fitness goals. In fact, did you know that your food choices can influence how well and how quickly you recover from an injury? Read on to learn about what you should eat to promote natural healing and avoid damaging inflammation.
Fruits and Vegetables
Although nearly all fruits and vegetables have nutritional value, and are therefore beneficial, there are some that can be especially helpful as you're recovering from an injury. You need to look for foods high in antioxidants, which include blueberries, artichoke, blackberries, spinach, kale, arugula, and more. These anti-inflammatory foods can help your body handle the healing process in a more efficient way.
Protein (No Red Meat)
When you suffer from a soft tissue injury, you want to make sure that you retain as much of your muscle mass as possible. After all, you want to make up lost ground and get back to full strength sooner rather than later. That's where protein comes in. Ideal protein sources include eggs, fish, chicken, low-fat dairy, soy, chia seeds, beans, and quinoa. As an added plus, kidney beans and pecans are loaded with antioxidants as well. Try to avoid red meat and processed meats because they can actually worsen inflammation.
Healthy Fats
Although you may be tempted by sugary, carb-rich, fatty foods, now is not the time to indulge too much. If you allow yourself to eat these kinds of processed foods, you'll only be encouraging damaging inflammation. For your sanity, every once in a while, one of these treats will likely not harm your body, but it's important to keep this type of consumption to a minimum.
Not all fat is bad for your body. Unsaturated fats and omega-3 fatty acids—in foods like salmon, avocados, nuts and nut butters—fight inflammation. For cooking, choose your oils carefully, because even avocado oil and sesame oil contain pro-inflammatory acids. Instead, use flaxseed oil for low heat and walnut oil for high heat.
Don't let this injury, whether it requires just a few days or a few months of healing, derail you on your journey to a healthier lifestyle. By making smart choices, you can not only manage to maintain your current weight but also accelerate your recovery.
About the Author
Dr. Zinovy Chukhman, or Dr. Z, is certified by the National Board of Chiropractic Examiners and has years of advanced training in a variety of rehabilitation and chiropractic methods. He offers rehab services from injuries and conditions including, auto accidents, carpal tunnel, and chronic obstructive pulmonary disease (COPD). If you have questions about your diet while healing, you can contact Dr. Z at AlignRight Injury & Rehab by calling (972) 907-2800 or clicking here.
Comments Off

on Choose These Foods to Help You Heal After an Injury
No Comments
No comments yet.
RSS feed for comments on this post.
Sorry, the comment form is closed at this time.