October 21, 2018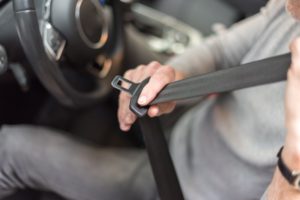 Pain management in Dallas is available from a chiropractor. But let's face it—avoiding pain in the first place is a better option. Car accidents are a leading cause of painful injury. So, if you know how to avoid collisions then you just might be able to stay away from pain, too. Here are some interesting facts to help you drive defensively and avoid accidents.
Fact #1: Most Car Accidents Happen Within 3 Miles of Home
You've probably heard it before—the majority of car accidents happen on roads that drivers traverse every day. Makes sense when you think about it. When you're driving on a familiar road, you don't need to pay as close attention. After all, you know where you're going, because you've driven this road hundreds of times before. But there can still be surprises on familiar roads. Pay attention!
Fact #2: Seatbelt Laws Exist in All 50 States
Yes, they are just that important. You need to wear your seatbelt whenever you're in a car, whether you are the driver or passenger. When a vehicle is moving forward, your body is moving forward at the same rate of speed. If there is a collision and the car stops suddenly, your body continues moving forward until something else stops it. Don't let that something be the steering wheel, dashboard or windshield. Wear your seatbelt!
Fact #3: Almost Half of All Fatal Car Accidents Involve Alcohol
Don't drink and drive. That doesn't mean don't have a couple of drinks and drive. It means don't drink at all and drive. There are so many ways to avoid drinking and driving. If you're out with friends, designate a driver who will not imbibe in order to make sure everyone gets home safely. Call a taxi, call Uber or Lyft. If you're at a special celebration such as a wedding, then consider booking a hotel room for the night so you don't even need to worry about how you'll get home when the evening ends.
Fact #4: Distractions Are a Common Cause of Car Accidents
Along with fatigue, environmental conditions—rainy or snowy weather—and medical or emotional impairments, distractions are a leading cause of car accidents. What constitutes a distraction? Anything that takes your eyes or mind off of the road. So don't text or make a phone call, don't mess with the radio dial, don't put on makeup or shave, and save the heated discussion in the car for when you get home. Just drive!
Despite every precaution, accidents still happen. If you need pain management, call a chiropractor in Dallas.
Meet the Doctor
Dr. Zinovy Chukhman is the chiropractor in Dallas who is trained and experienced in helping people recover from injuries sustained in car accidents. If you need relief, call the office today to schedule an appointment.
Comments Off

on Incredible Facts About Car Accidents
No Comments
No comments yet.
RSS feed for comments on this post.
Sorry, the comment form is closed at this time.