March 13, 2018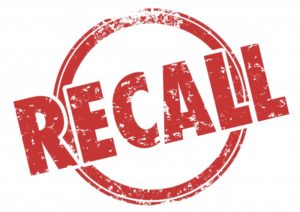 Have you ever gotten a notice in the mail that your car or any of your car's equipment has been recalled? If so, then your first thoughts probably surrounded potential safety issues. And that is exactly why you need to heed the recall and contact your dealer immediately. Read on to learn more about the details of vehicle recalls from your Dallas chiropractor.
 What is a Safety Recall?
According to the National Highway Traffic Safety Administration (NHTSA), a recall happens when a product has a possible defect or is not in compliance with a federal safety standard and the manufacturer must remedy the problem for customers. The NHTSA can order a recall or the manufacturer can issue them independently.
How is a Recall Issued?
The process begins with the filing of a public report. Then, manufacturers are required to notify customers who own the product and offer free remedies if the products are less than 10 years old. If you think your car or its equipment may be part of a recall but you have not received notification from the manufacturer, you can check online at www.nhtsa.gov or www.safecar.gov.
What Can Be Recalled?
Of course, cars are not made to last forever. Therefore, normal wear and tear and problems that happen because a car is getting older are not covered by recalls.
According to the NHTSA, defects that present a threat to safety can be recalled. Some of these include defective windshield wipers, malfunctioning steering equipment or transmission, problems with the airbags, broken seats and seat belts and a leaking fuel system.
What Should You Do When You Receive a Recall?
If a recall applies to your car or any of its equipment, get it fixed as soon as possible. The fix may involve:
Repair of the vehicle or the part
Replacement of the vehicle if the problem is too large to fix
Refund for the car at its current depreciated value if a comparable replacement is not available
In cases where you have already taken care of a problem and then receive the recall, you may be able to get a refund for the service. If your vehicle is involved in a large recall then you may have to wait for a part. A serious safety risk may warrant asking the manufacturer to pay for a rental car until your vehicle can be fixed.
No matter what the problem is, if your car is part of a recall you need to find out what to do right away. Contact the manufacturer or a service center for information. And then contact a chiropractor in Dallasto help with all of your chiropractic needs.
Meet the Doctor
Dr. Zinovy Chukhman is a chiropractor in Dallas who specializes in treating patients who have an injury that is the result of a motor vehicle accident. He offers chiropractic care, rehabilitation, nutritional counseling and pain management.
Comments Off

on What to Do If Your Car is Recalled
No Comments
No comments yet.
RSS feed for comments on this post.
Sorry, the comment form is closed at this time.