August 24, 2017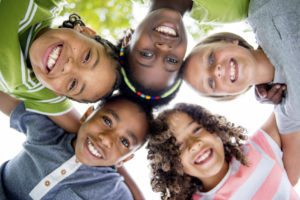 The start of another school year is just around the corner in North Texas. So if you find yourself in the backpack aisle of the store, your Dallas chiropractor wants you to keep in mind some important things—in addition to which action figure or movie character your child's backpack features. Children are susceptible to back pain, too, and one of the best ways to avoid that is by making sure they are wearing their backpacks correctly. Read on to learn seven safety tips to help your children carry the load without injury.
#1—Watch the Weight of a Backpack
Children should not wear backpacks that weigh more than five to 10 percent of their body weight. A backpack that is too heavy can cause a child to lean forward in order to shift the weight off of their shoulders and onto their backs.
#2—Choose the Right Size
Don't allow your children to choose backpacks that are too big. A backpack should rest two inches above the hips, or not far below the waistline.
#3—Go for Padding
Choose a backpack that has wide straps that are padded and adjustable. Narrow straps without padding can dig into their shoulders. This can interfere with nerves or circulation and may cause tingling and numbness in arms or hands.
#4—Use Both Straps
Slinging a backpack over one shoulder may look cooler, but it is definitely not the correct way to wear one. This can lead to should and back pain as the backpack forces the spine out of alignment. Instead, encourage your children to use both shoulder straps when they wear their backpacks.
#5—Arrange Content Properly
Large and heavy textbooks should be positioned closest to the body. That way they are less likely to lose their balance and fall than if heavier items are toward the outside of the backpack.
#6—Roll With It
A rolling backpack can eliminate problems if your child's backpack is unavoidably heavy. These come in just as many cool colors and styles as traditional backpacks.
#7—Checkup with Your Children
Talk to your kids and let them know that if they're experiencing back, neck or shoulder pain, then the problem may be their backpack. And if you see your child straining under the weight of a backpack or struggling to put one on, check to see if they're overloaded or carrying the backpack improperly.
Contact Our Office Today
Dr. Z is here if your child needs treatment for back, neck or shoulder pain. Don't delay treatment. Call your chiropractor in Dallas today to schedule an appointment.
Comments Off

on Seven Backpack Safety Tips from Your Dallas Chiropractor
No Comments
No comments yet.
RSS feed for comments on this post.
Sorry, the comment form is closed at this time.