August 14, 2017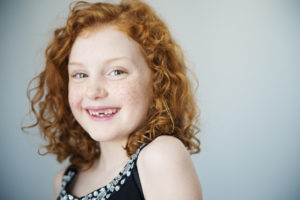 With the start of school, traffic necessarily slows. There are school zones, school buses, carpool lines, bikers and walkers all headed to elementary, middle and high schools throughout North Texas. Your job as a driver is to watch out for the safety of others and avoid being involved in an accident. Here are some important tips on how to do just that from Dr. Zinovy Chukhman, your Dallas chiropractor.
Don't Text and Drive
On September 1, 2017, Texas Governor Greg Abbott will sign into law a ban on texting and driving. Fines will range from $25 to $99, with repeat offenders getting hit with a fine of $200. It seems almost elementary—pun intended—but you cannot keep your eyes on the road when you are looking at your phone. We know some people that put their phones in the trunk every time they get in the car in order to avoid temptation. Dr. Z. applauds those folks who take their safety and the safety of others so seriously.
Be Safe When Dropping Off
The National Safe Routes to School program reports that more children are hit by cars near schools than at any other location. Therefore, follow these rules to keep your children and others safe from harm:
Don't double park, because doing so blocks visibility of other children and cars
Never drop off or pick up children across the street from a school building
Organize a carpool in order to reduce the number of cars at school
Sharing the Road
Once the school year starts, you'll be sharing the road with more drivers as well as school buses, bikers and pedestrians. Everyone needs to share the road. Remember:
Pedestrians always have the right-of-way on the road.
Don't block the crosswalk when you're stopped at a red light, because this may force walkers to go around your car and into traffic.
Always stop for a crossing guard holding a stop sign and don't advance until everyone, including the crossing guard, is out of the intersection.
Never pass a vehicle that is stopped for pedestrians.
And never, ever pass a school bus from behind—or from either direction on an undivided street—if it is stopped to load or unload children. The National Safety Council reports that more four to seven year olds lose their lives when they are walking toward the bus and are hit by the bus or by a driver illegally passing a stopped bus.
Contact Our Office Today
If you or a loved one is involved in a car accident, contact your chiropractor in Dallas for compassionate care. We wish you and your family a safe and successful school year.
Comments Off

on Back-to-School Driving Tips from Your Dallas Chiropractor
No Comments
No comments yet.
RSS feed for comments on this post.
Sorry, the comment form is closed at this time.