April 2, 2017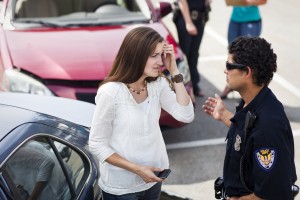 If you've been in a car accident—whether it was a minor fender bender or a very serious collision that sent you to the emergency room—following up with a visit to your car accident chiropractor in Dallas is always advisable. Every day, Dr. Zinovy Chukhman sees patients who are experiencing all levels of pain and discomfort as a result of an automobile crash. Whether your accident happened last week, last month or last year, Dr. Z may be able to help. Read on to find out what makes Dr. Z and his team qualified to help you with car accident treatment in Dallas.
Pain Management
Dr. Z employs several methods of treatment to relieve pain and restore full-range of motion. Treatment options include:
Chiropractic adjustments
Rehabilitation
Onsite rehabilitation
Spinal decompression
Pain relieving chiropractic treatments
Full Rehabilitation Services
Our office is equipped with a wide variety of rehabilitation services. Many chiropractors do not offer such services onsite. Consequently, patients who need rehabilitation are required to see another healthcare provider. Not so with Dr. Z. We are certified by the National Board of Chiropractic Examiners to provide rehabilitation services, so you can have all the necessary treatment—including rehabilitation—completed in one convenient location.
Multiple Chiropractic Techniques
In order to provide the best possible course of treatment, Dr. Z is trained and proficient in a number of chiropractic techniques including Diversified, Thompson, flexion-distraction, Gonstead and Graston. All of these are offered at our convenient location that is easily accessible from Dallas, Richardson, Plano, Allen, McKinney Garland, Mesquite, and other areas around the Metroplex.
Spinal Decompression
As a result of your auto accident, you may experience back pain. In some cases, this can be relieved with spinal decompression. Dr. Z is a certified decompression therapy practitioner and is able to assess, diagnose and correct spinal compression.
Personalized Care
In addition to relieving pain caused by an auto accident, we can also relieve you of the headache you may have dealing with insurance and attorneys. Dr. Z and his team will work with your attorney to make sure all the necessary documents are available so you can more easily collect payment from the insurance company. In addition, he will support the connection between your auto accident and your injury, thereby proving that chiropractic care was required following your accident.
Contact Our Office Today
Don't delay chiropractic care for your car accident injury. Call Dr. Z today to get out of pain and to regain your full range of motion.
Comments Off

on Dr. Z: Your Car Accident Chiropractor in Dallas
No Comments
No comments yet.
RSS feed for comments on this post.
Sorry, the comment form is closed at this time.