March 24, 2017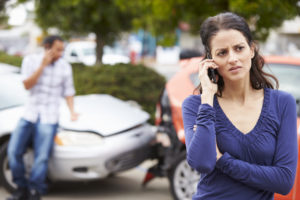 Whether the accident was your fault or the other guy's, the important thing now is for you to focus on your health and well-being. Sometimes, pain and stiffness develop a few days after an auto accident. We don't recommend that you "wait and see" what happens. Take advantage of car accident treatment in Dallas immediately, so Dr. Z can help reduce and eliminate your pain or discomfort.
Coping with Pain After a Car Accident
There are several types of injuries that can leave you with lingering symptoms long after a car accident has happened. These include:
Lower back injuries
Spine injuries
Head and neck injuries
Whiplash injuries
Symptomatic Treatment of Car Accident Injuries
Immediately after an auto accident, there are home remedies that can be very helpful. For injuries involving muscle strain in the neck or lower back, ice and heat are recommended. You may also be given a brace to immobilize the neck in order to rest the muscles for several days. However, extended wearing of a brace for more than one or two weeks is not recommended; muscles need to move in order to heal properly. Muscle strain is far more common than a muscle tear, and strains usually heal in a relatively short period of time.
Acetaminophen (Tylenol) or nonsteroidal anti-inflammatory pain relievers such as Advil or Aleve can help relieve more significant discomfort. If a stronger pain medication is required, Dr. Z can work with your primary care physician to make sure your pain is controlled.
Car Accident Treatment from Dr. Z
Align Right Injury & Rehab offers comprehensive chiropractic care to reduce and eliminate pain from injuries that result from a car accident. Dr. Z aims to relieve pain, restore ease of movement and he can even help with auto insurance claims and legal counsel.
Dr. Z offers a number of treatment modalities that can be ideal for treatment after an accident. You may be recommended to have:
Chiropractic adjustment
Rehabilitation
Spinal decompression
Regardless of whether your accident just happened or is something that occurred a while back, Dr. Z will be able to treat your injury. Back, whiplash and other types of neck injuries, as well as pain in the shoulder, elbow, hand, wrist, hip, knee or ankle can all be treated in our Richardson chiropractic office near Dallas.
Call Our Office Today
If you've been in a car accident recently or even long ago and are still feeling pain from related injuries, contact Align Right Injury & Rehab. Dr. Z offers car accident treatment so you can feel better and be able to resume your normal daily activities.
Comments Off

on Car Accident Treatment in Dallas
No Comments
No comments yet.
RSS feed for comments on this post.
Sorry, the comment form is closed at this time.