February 17, 2017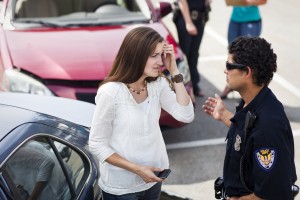 If you've recently been in a car accident, then there may be many questions and concerns swirling around in your head. Fortunately, there are people who can help you. Dr. Zinovy Chukhman is a skilled chiropractor who will not only work to relieve your pain and discomfort, but he can also give you tips on how to get your life back on track. For car accident treatment in Dallas along with support and assistance, contact Align Right Injury & Rehab.
Who Covers the Damage to My Vehicle?
The short answer to this question is that it depends on who caused the accident and on the insurance coverage that each driver has. If the other driver was responsible for causing your accident, then he or she is also responsible for the cost of repairing your automobile. Most of the time, the other drive carries liability insurance. If the other driver does not have insurance—and although this is illegal there are many drivers who don't carry liability insurance—you can have your insurance company cover the cost of repair if you have collision coverage. If you caused the accident, then your insurance will pay to repair your car if you have collision coverage.
How Am I Going to Get to Work Tomorrow?
This is when it pays to know your insurance policy. Many drivers are surprised to find out that their insurance does not cover the cost of renting a car after you've been in an accident. If you've paid for the option known as rental reimbursement, then you will pay little or even nothing to rent a replacement car. Rental reimbursement coverage costs only $1 or $2 per month. After an accident, your car may be in the shop for two weeks or more. The cost of renting a car for that length of time can add up quickly, making rental reimbursement coverage a worthwhile investment even if you mostly don't use it. And even if the accident was the other driver's fault, you may prefer to rent through your own insurance rather than wait for their company to agree to pay.
What Do I Do about this Pain in My Neck and Back?
Finally, we come to a question that's easy to answer! Call Align Right Injury & Rehab immediately. Car accident chiropractor Dr. Z and his team have everything you need in one location to treat your pain and discomfort. We offer several treatment options for our patients who have recently been in a car accident including:
Chiropractic adjustment
Rehabilitation
Spinal decompression
Pain relieving chiropractic treatments
Dr. Z has the training and experience to diagnose and treat back injuries, whiplash and other neck injuries, as well as injuries to your shoulders, arms, legs and hips.
Call Our Office Today
If you've been in a car accident and need treatment for an injury, contact Align Right Injury & Rehab today.
No Comments »
No comments yet.
RSS feed for comments on this post.
Leave a comment